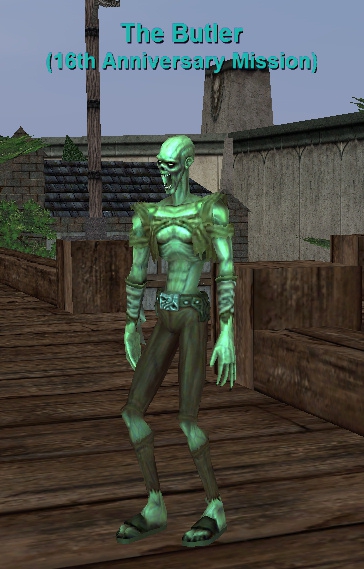 Uploaded March 17th, 2015 by
Railus
In House of Thule: Located in the entrance room of the house.
In the Library: Part of the raid event "The Librarian's Nightmare" (see this quest entry for event information and loot).
In the Plane of Knowledge: Appears only during anniversary events.
You say, 'Hail, The Butler'
The Butler says, 'Hello there. My, but this is a strange place. I would rather be back at the mansion attending to my duties, but something has happened for which we require outside (assistance).'
You say, 'assistance'
The Butler says, 'Well, it's something I would rather not discuss in such an, um, exposed location. We would very much appreciate your help, but I would prefer to discuss it in the mansion. If you could meet me there, I would be very grateful.'
This page last modified 2018-04-14 18:25:51.