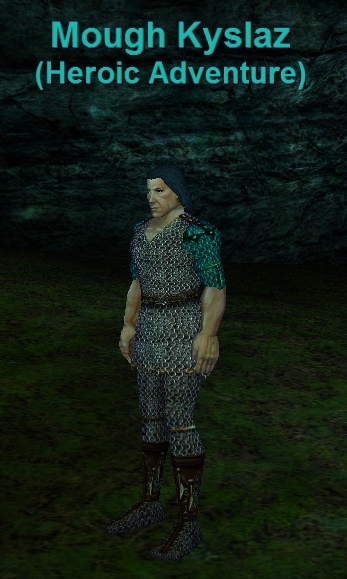 Uploaded October 27th, 2014 by
Railus
Mough Kyslaz (click for map image) is found just south of the zone-in.
You say, 'Hail, Mough Kyslaz'
Mough Kyslaz says, 'What? Ya ain't even tried lookin' that hard and ya wanna [leave] already?'
Once the task is complete:
Mough Kyslaz says, 'Well, the bloodstains on yer fists tell me ya tried. That deserves something I guess. Maybe ya won't fail next time. Yer free to [go] back to what ya were doin' before whenever ya please.'
Mough Kyslaz is used to disappointment but is still happy you tried. 'Maybe next time', he says.
This page last modified 2021-05-02 09:16:21.