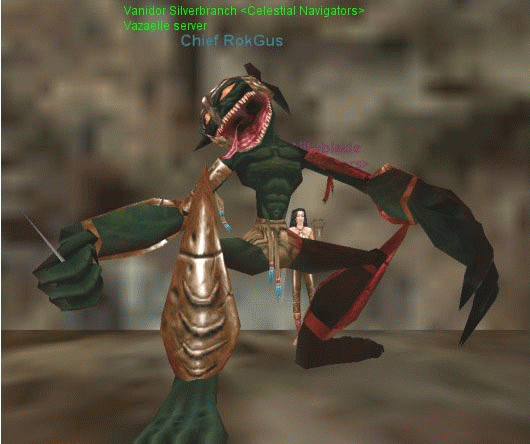 Uploaded July 24th, 2007
Updated July 25th, 2007
In Frontier Mountains (Original Kunark):
This mob spawns at -1810, +1760, -376.
In Temple of Droga 1.0:
This mob spawns at LOC -584, 2111. Go to the southwestern most room in the zone. He is surrounded by 3 random gobs conning light blue to a 41 Necro.
This page last modified 2017-02-01 00:01:03.