Gylton
Monster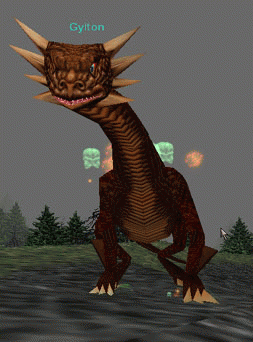 Uploaded July 24th, 2007
Named Wurm, which drops a scale for a quest in Fironia Vie.
Spawns in the northwest area of Burning Woods and shares a spawn table with another named wurm Entalon along with various other trash. Spawn table has a 3m22s respawn timer.
This mob spawns at +2576, +1475, -358 and +2687, +1357, -312.
This page last modified 2020-12-12 22:20:30.
Level
: 45
Expansion
:
NPC Added: 0000-00-00 00:00:00
NPC Last Updated: 2019-05-19 21:08:06