a coerced penkeeper
a rare creature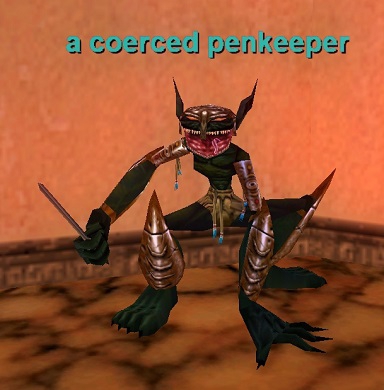 Uploaded July 28th, 2019 by
Drewinette
The penkeeper can be found in two separate spots in Dalnir.
The two places this mob spawns is the "Statue Room" and the "Crusader Room". Be aware these two camps are separated by a 1 way wall forcing you to zone out on the 3rd floor to go back to the statue room.
This page last modified 2015-11-22 12:44:44.
Level
: 28
Expansion
:
NPC Added: 0000-00-00 00:00:00
NPC Last Updated: 2019-07-28 10:10:34