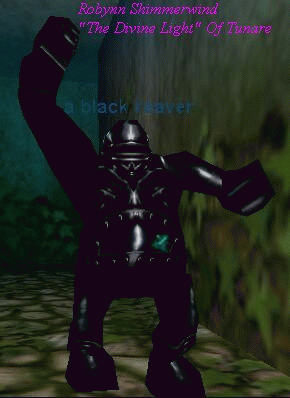 Uploaded July 24th, 2007
A black behemoth of a warrior the Black Reavers are the elite guard of the lords of the City of Mist. They have been said to drop Jade Reavers. Mind that once you kill one, another directly pops from the corpse. After the fifth or sixth of them Lord Rak'Ashiir spawns.
They hit in the mid hundreds and are known to be immune to magic-based attacks and all slows.
This page last modified 2008-01-02 15:02:10.