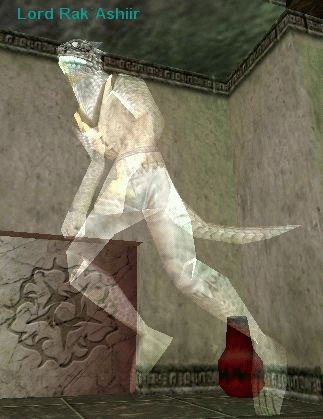 Uploaded July 24th, 2007
Lord Rak'Ashiir is one of the Overlords of the City of Mist. He spawns from the last corpse of his elite Black Reavers. He looks like a huge floating ghost Iksar, but he was not undead. At least not then.
Only the quest-respawned version drops the Iksar Scale for the shaman epic.
This page last modified 2018-09-14 19:38:24.