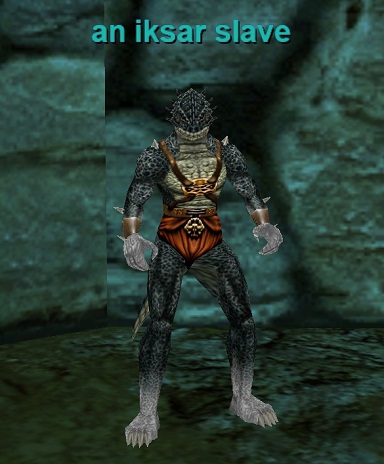 Uploaded November 14th, 2019 by
Drewinette
In Frontier Mountains:
If you have positive Scaled Mystics faction:
You say, 'Hail, an iksar slave'
An iksar slave peers up at you. His face is covered with grime and he shows scars from goblin whips. He shakes his head and goes back to his thoughts.
You say, 'Are you Veltar?'
An iksar slave says, 'It has been a long time since I have been asked that. I am Digalis, mystic of Cabilis.'
He plays a part in the Shackle of Steel monk quest.
This page last modified 2019-11-14 19:46:23.