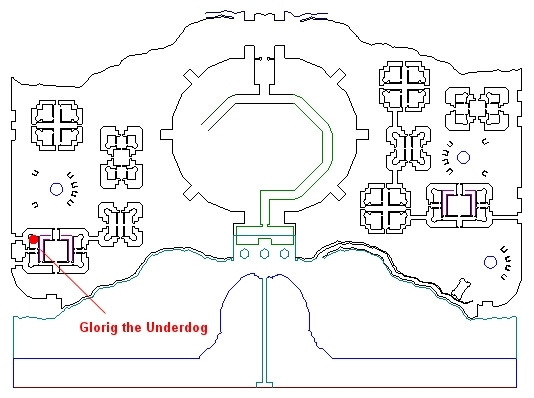 Uploaded April 18th, 2013 by
Railus
Spawn location for "chelsithreborn.txt" map file (note for all Chelsith named map locs, see this quest entry):
P -932.1857, 23.4120, 189.0917, 127, 0, 0, 1, Glorig_the_Underdog
Casts "Tireless Strike" (on tank) every 40 seconds. Glorig becomes enraged if anyone on his hate list has higher health than he does.
Glorig emotes at 80%, 60%, 40% and 20%. He begins by doing lots of damage, but is susceptible to spells.
100%-80%: He is susceptible to spell casting. This is the time for heavy nukes and debuffs.
80%: He emotes: "Glorig The Underdog channels his anger and challenges all to gather around and confront him!".
He is immune to casting at this point. His DPS may be light during this phase.
60%: He emotes: "Glorig The Underdog allows you to back away but increases his onslaught."
At this point, he is again susceptible to casting.
40%: He emotes the challenge text above (80% emote), and is again immune to casting.
20%: He emotes the "onslaught" text above, and can be nuked to his death.
He always drops a Tier 3 visible piece as well as three non-visible pieces, and usually a spell dreadmote.
This page last modified 2013-10-01 12:28:45.