a mountain giant patriarch
a rare creature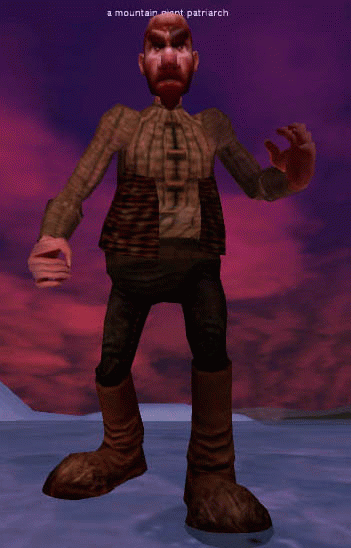 Uploaded July 24th, 2007
In the Dreadlands: A rare spawn at the giants houses on the north side of the zone.
In the Frontier Mountains: (no data)
In Al'Kabor's Nightmare: Hits for a max ~13,000 and is slowable; PHs are the angry mountain giants on the Dreadlands isle; casts a 25k DD with a knockback. Note: For all map points of nameds in Al'Kabor's Nightmare (for "alkabormare.txt" map files), see this quest entry.
This page last modified 2014-09-11 23:05:34.
Minimum Level
: 44
Maximum Level
: 46
Expansion
:
NPC Added: 0000-00-00 00:00:00
NPC Last Updated: 2021-03-05 16:40:18