a citizen
Monster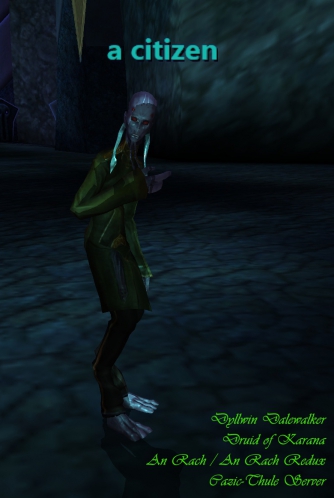 Uploaded May 4th, 2021 by
DyllwinDW
In North Qeynos: These were part of the task Invasion of the Fearless.
In Erillion, City of Bronze: These are found all throughout the city. They tend to hit for a max ~12,500.
In Shard's Landing: Found in the Underground City, these can be Clerics, Necromancers, Warriors, or Wizards, and hit for a max ~13,000.
This page last modified 2017-04-21 06:26:56.
Minimum Level
: 96
Maximum Level
: 97
Expansion
:
NPC Added: 2012-12-02 03:47:18
NPC Last Updated: 2021-05-04 07:48:20