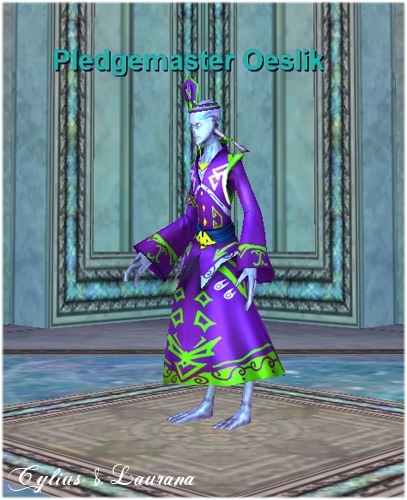 Uploaded April 6th, 2012 by
Cylius
While fighting this NPC, Pledge of Ladrys will pop into your cursor about every 20 secs. Click it or you get deathtouched.
The emote shown when someone gets this on their cursor is this in the logs and in red text in the middle of the screen for everyone:
Pledgemaster Oeslik shouts, '(playername), pledge your loyalty to Ladrys or suffer my wrath!'
The person who is called out sees this upon a successful click of the Pledge to Ladrys, and the item disappears upon click:
You have declared your loyalty to Ladrys, Goddess of Splendor.
This page last modified 2021-01-24 18:14:53.