Wiltin Windwalker
Quest NPC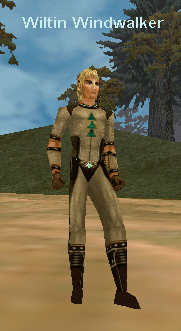 Uploaded July 24th, 2007
Wiltin is an approximately 75-92 min spawn window. Rangers need to kill him to get the Quiver of Kithicor to combine the arrows they get from the outcast brownies in LFay.
Place holders are Buccaneers.
Wiltin can be found on the same island as Capt. Surestout (who drops the Bracers of Erollisi)
Island : Sea Fury Island
Pic by: Cyrrun Reallyfast
This page last modified 2020-07-06 06:21:27.
Minimum Level
: 30
Maximum Level
: 34
Expansion
:
NPC Added: 0000-00-00 00:00:00
NPC Last Updated: 2020-10-24 13:43:02