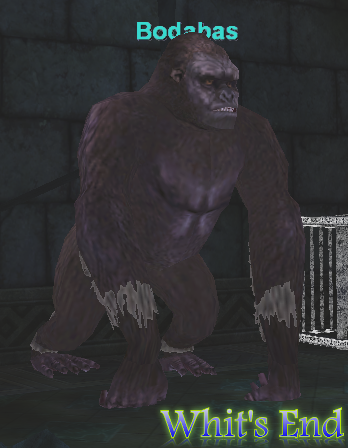 Uploaded October 25th, 2010 by
__DEL__1591911721457
Note: For all map points of nameds in the House of Thule's Upper Floors (for "thulehouse2.txt" map files), see this quest entry.
Bodabas is known to spawn in the northeastern wing (in the gorilla room with the cages that's due south of the winding staircase to Morell's Castle). There are three gorillas called "a bloodthirsty beast" at the following locations (each of which is a PH):
600, -950, 62
615, -1135, 62
550, -1030, 64
Bodabas hits for a max ~13,000.
This page last modified 2014-09-10 09:03:41.