Gabbie Mardoddle
a rare creature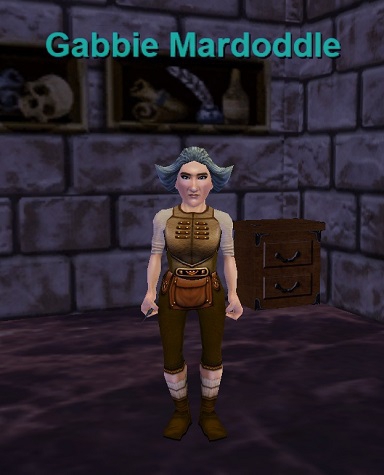 Uploaded August 2nd, 2018 by
Drewinette
This mob spawns at -306, -1128 inside the gnomish castle..
Gabbie is located in the Gnomish castle. If you are walking in the front, she is located to your right, in a room with 2 other spawns, usually Clockworks.
Gabbie is a caster of sorts.
This page last modified 2018-08-02 16:55:22.
Level
: 32
Expansion
:
NPC Added: 0000-00-00 00:00:00
NPC Last Updated: 2021-09-24 23:50:52