orc warlord
a rare creature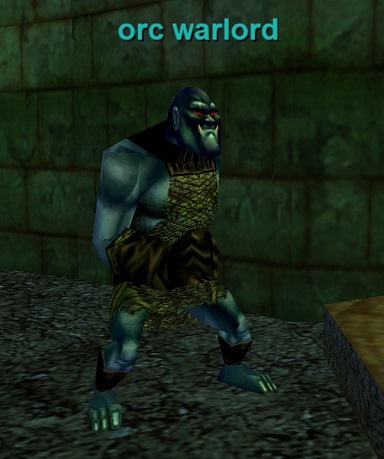 Uploaded July 29th, 2017 by
Drewinette
A rare spawn, the orc warlord holds the Bracers of Battle, necessary for the Screaming Mace quest. Note that the warlord does not always hold the Bracers; perhaps a 1 in 5 chance.
The warlord is a popular hunt, and thus there can be competition for him.
This page last modified 2008-01-02 15:01:07.
Minimum Level
: 14
Maximum Level
: 19
Expansion
:
NPC Added: 0000-00-00 00:00:00
NPC Last Updated: 2022-05-12 18:06:32