Lord Darish
Monster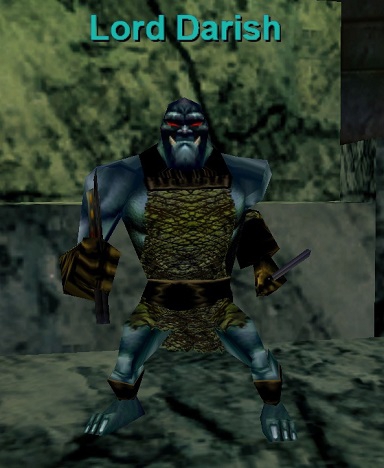 Uploaded July 29th, 2017 by
Drewinette
In Crushbone (regular low level zone): This fellow drops two rather nice weapons for the lower level melee types. He is found in the interior of the Castle.
In Crushbone (Level 90 revamp): (no data)
In Crushbone (Level 90 Raid): Part of the "Demise of the Emperor" mini-raid event (see this quest entry for event and loot information).
This page last modified 2011-07-06 13:19:02.
Level
: 14
Expansion
:
NPC Added: 0000-00-00 00:00:00
NPC Last Updated: 2019-05-04 22:14:20