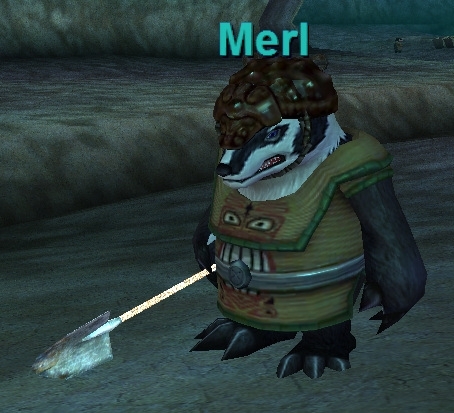 Uploaded October 9th, 2012 by
Railus
Three known spawn locations (accurate as of the March 10, 2010, patch):
1) -354, +1796, -213 (next to the little ditch Trag spawns in)
2) In the tunnels, at -582, 1525, -170
3) In the group of burynai by the northwest tunnel that connects the starfish-shaped burynai area to the cliknar caves in the west)
Merl "burrows into the ground" during the fight, reappearing a short distance away and usually summoning the tank to the new location. He does this multiple times (particularly how often is not known).
This page last modified 2022-06-21 20:59:27.