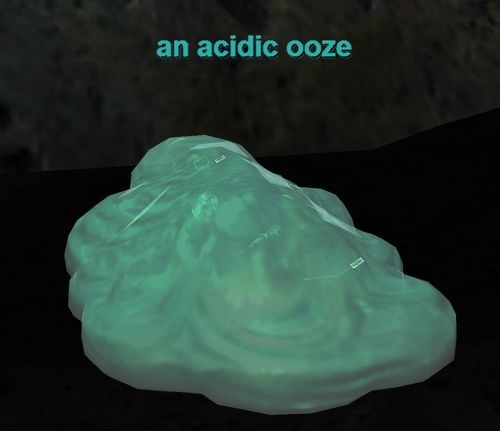 Uploaded December 26th, 2009 by
__DEL__1591962637317
In Cazic Thule: Hits for ~350. an acidic ooze is one of the mobs in the Ring of Slime event in Temple of Cazic-Thule.
In Pellucid Grotto: Max hit ~5,800.
In The Well: Part of the "Terror in the Dark" raid event (see this quest entry for event and loot information).
In the Dragonscale Hills: (no data)
This page last modified 2021-10-04 20:47:33.