a seeker
Monster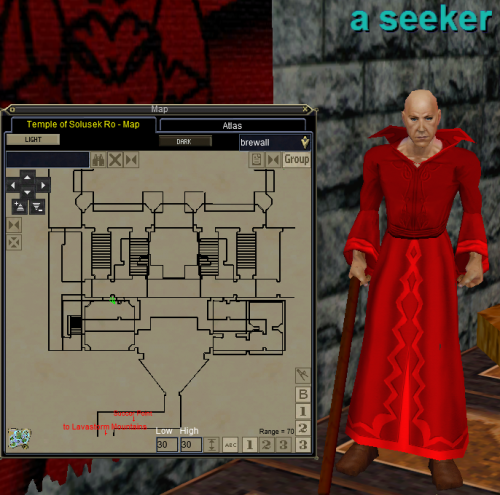 Uploaded September 12th, 2016 by
Gidono
Location: 326, 38, 28 Up stairs on the 3rd floor.
Female version despawns at 8pm game time, then re-popped at 9pm game time.
If you kill the female version, you will take a -250 faction hit which will most likely make you KOS in the temple.
Male version spawns at 9am game time. This is the version you need to kill.
Upon death, a blazing elemental spawns and attacks.
This page last modified 2020-03-01 00:37:09.
Minimum Level
: 34
Maximum Level
: 36
Expansion
:
NPC Added: 0000-00-00 00:00:00
NPC Last Updated: 2020-02-15 19:04:05