CWG Model MB
Monster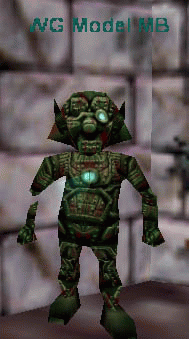 Uploaded July 24th, 2007
The M class clockworks are slightly tougher than the C class clocks. They have a small chance of dropping Metalite, which makes them prime hunting for both shadowknights and Paladins.
Like all clockworks they have a high resistance to magic and fire.
The MB clockworks come with a "force module" which gives them an extra attack of blowback. This can toss you quite a distance, making it necessary to be careful around lava. They drop both functional and broken force modules.
This page last modified 2008-01-02 15:00:44.
Minimum Level
: 30
Maximum Level
: 32
Expansion
:
NPC Added: 0000-00-00 00:00:00
NPC Last Updated: 2019-05-04 22:14:20