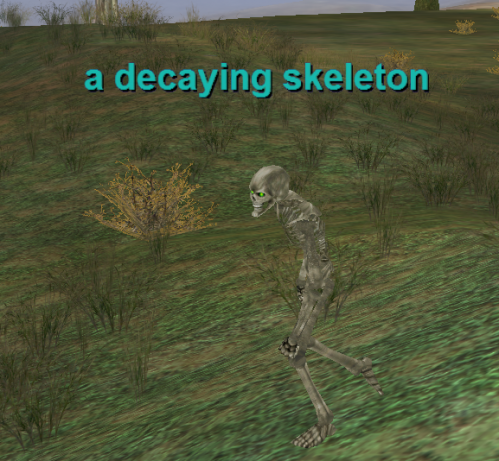 Uploaded October 8th, 2013 by
__DEL__1605485999695
In Newbie Zones: Found in low level zones throughout Antonica, Odus, Faydwer, and Kunark.
In Al'Kabor's Nightmare: Found on the Faydwer isle; hits for a max ~7,200.
In the House of Thule: Spawns as part of the "Tick Tock" raid event (see this quest entry for event information and loot).
This page last modified 2019-05-12 05:23:50.