a spectre
Undead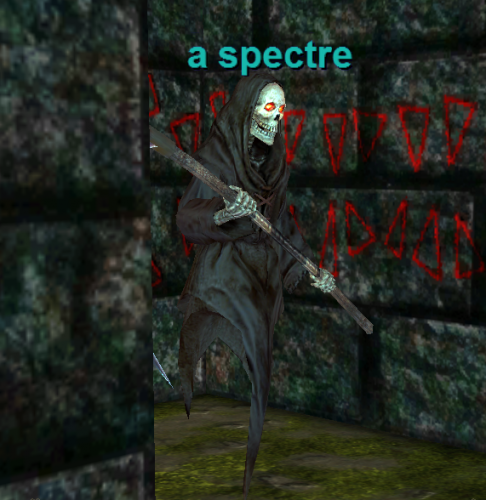 Uploaded October 3rd, 2013 by
__DEL__1605485999695
Updated October 4th, 2013
Warrior.
Spectres hit for a maximum of 96, and tend to attack rather quickly. They move somewhat slowly, and can be outrun even without speed-enhancing spells.
They have relatively few hp for their level, which is offset by their high damage output. Their two special attacks of a stun spell and a lifetap spell also help their damage output.
This page last modified 2007-11-15 09:59:44.
Minimum Level
: 33
Maximum Level
: 36
Expansion
:
NPC Added: 2007-06-21 15:44:02
NPC Last Updated: 2019-05-04 22:14:20