Antinime
Monster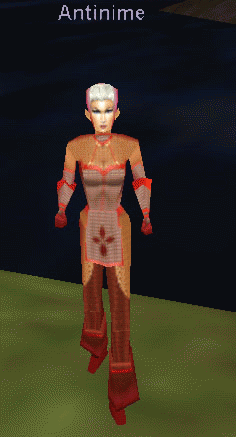 Uploaded July 24th, 2007
Updated July 25th, 2007
This mob spawns at +2557, -7965 on the Erollisi Sisters island.
You say, 'Hail, Antinime'
Antinime says, 'Hail, adventurer! I see you have found your way to our island. I also used to wander the lands until I ran into Styria. After a long duel, I proved myself worthy to become one with the Sisterhood of Erollisi.'
This page last modified 2020-05-12 16:05:16.
Level
: 24
Expansion
:
NPC Added: 0000-00-00 00:00:00
NPC Last Updated: 2020-05-12 16:02:00