a vampire necromancer
Undead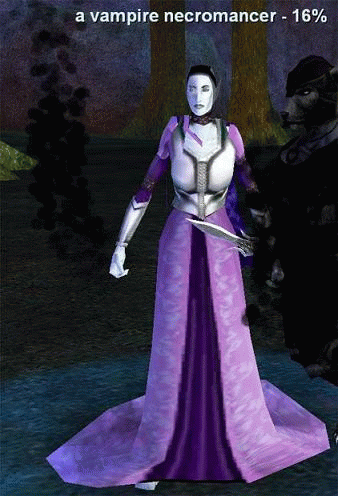 Uploaded July 24th, 2007
Extinct
These, along with other undead types, were spotted in many zones and varied greatly in level. They surfaced after The Buried Sea was released and disapppeared on servers after the "Two Gods" event was defeated in Solteris or after Secrets of Faydwer went live, whichever came first.
Among the zones they occupied:
Beholders Maze (Gorge of King Xorbb)
Blightfire Moors
Butcherblock Mountains
Commonlands
Crescent Reach
Dagnor's Cauldron
Dawnshroud Peaks
East Karana
Field of Bone
Goru`kar Mesa
Iceclad Ocean
Jaggedpine Forest
Lake of Ill Omen
Mons Letalis
Mountains of Rathe
North Karana
North Qeynos
Northern Desert of Ro
Qeynos Hills
Skyfire Mountains
South Karana
Steamfont Mountains
Stone Hive
Sunderock Springs
The Ascent
The Overthere
The Umbral Plains
Thundercrest Isles
West Freeport
West Karana
This page last modified 2008-01-30 16:10:37.
Minimum Level: 10
Maximum Level: 70

NPC Added:
2007-02-04 05:20:58
NPC Last Updated:
0000-00-00 00:00:00