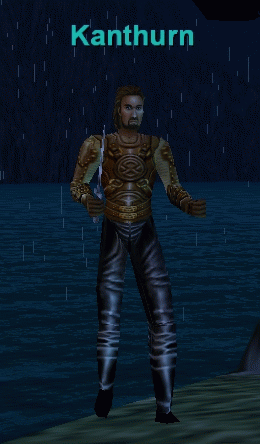 Uploaded July 24th, 2007
Located on the island nearest the Rathe Mountains, at location +2740, -685.
You say, 'Hail, Kanthurn'
Kanthurn says 'Hello, _____. Have you heard of [1] Talyas?''
You say, 'Who is Rineval?'
Kanthurn says 'Rineval is a strange, but special young lady. I've been told that she can read and write in ways that only a few in Norrath can. She usually does not speak of this, however I am a dear friend of hers. Say that you are in need of a scribe. If she asks you who told you this mention my name.'
Kanthurn speaks of Rineval Talyas of Qeynos.
This page last modified 2009-04-24 14:34:06.