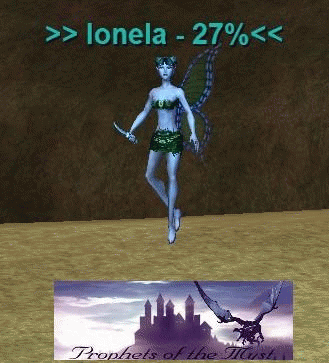 Uploaded July 24th, 2007
PH is potamide fairies near the pond, all around Queen Nhyalea.
She's a 25% chance to spawn, so actually rather common for a rare. Bad news. She has ONE spawn, and it's on a "wander route" which means she can spawn in multiple locations, usually a rectangular area. Her placeholder does NOT have a unique name (probably intentionally.) She re-spawns at 75 minutes +or- 7.5 minutes (random)
This page last modified 2020-06-18 05:11:42.