Telgrith, Black Legion Captain
Monster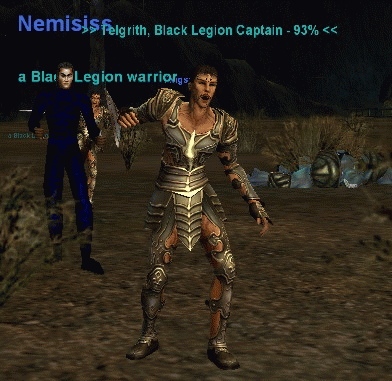 Uploaded July 24th, 2007
This Black Legion Captain is an assassination target in a Valdeholm task for the Wraithguard Leadership.
This mob spawns at +2914, +560, +383 by a campfire with a pot just north of where Kendra the Archer is on the map.
Slowable: Yes
12 minute respawn on Black Legion's
This page last modified 2017-04-21 07:15:06.
Level
: 78
Expansion
:
NPC Added: 2006-09-30 16:58:28
NPC Last Updated: 2019-08-03 23:09:18