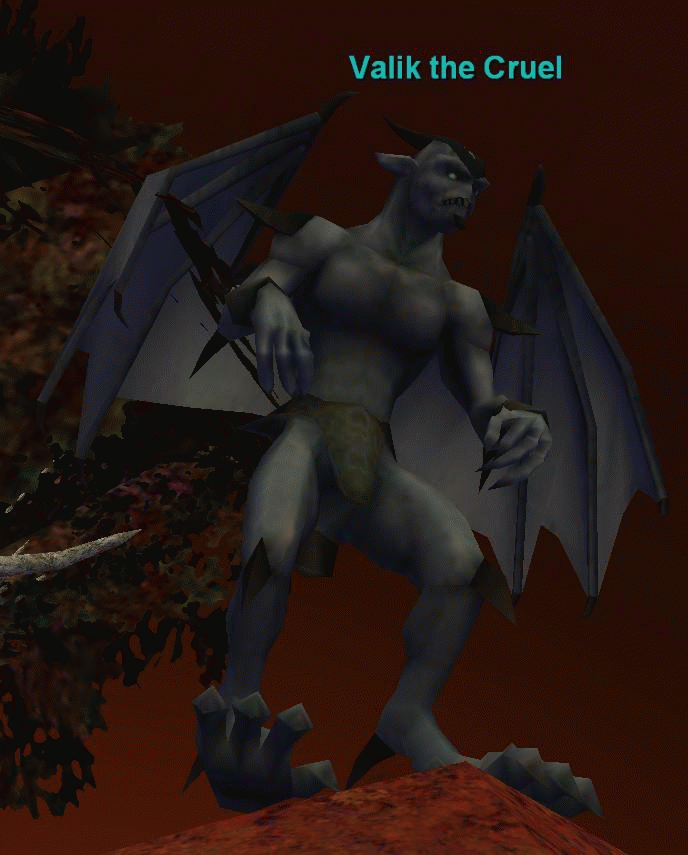 Uploaded July 24th, 2007
Valik is located in an island in the northeastern corner of the Theater of Blood. He is permanently rooted and dispells all levitation buffs when he is engaged.
He hits for ~5000 to begin with; gains strength every 15-20 seconds while aggro'd.
Screenshot by: Finron Ancient Dawn Zek Server
This page last modified 2008-01-02 15:13:46.