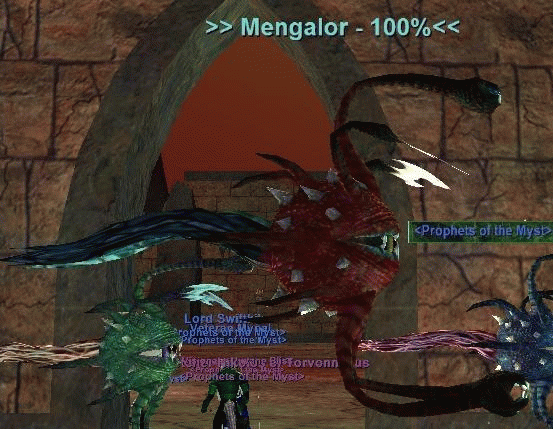 Uploaded July 24th, 2007
Updated July 25th, 2007
Mengalor hits for a max ~7,000; has ~600,000 hitpoints; single-target rampages; flurries; and does not flee at low health.
Mengalor shouts "You COWARD ____! You sit back there and avoid combat! If you must bring so many to battle against me, at least be brave enough to fight!"
This page last modified 2014-02-24 19:58:46.