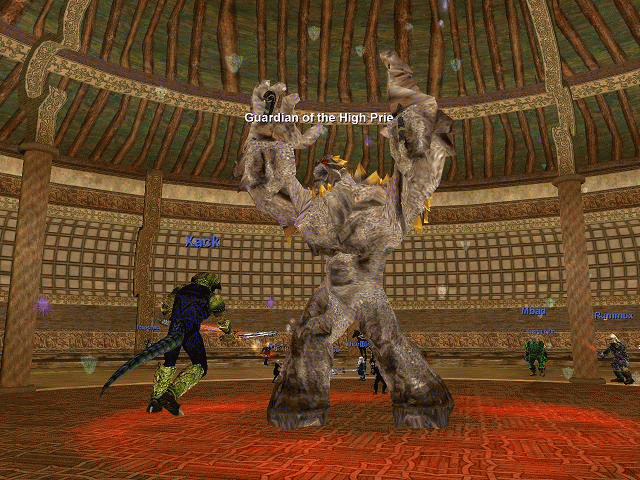 Uploaded July 24th, 2007
.
Every 20%, spawns numerous firecore golems, earthcore golems, and icecore golems. Adds must be killed in good time, otherwise they begin healing the Guardian. If the Guardian regenerates too much health, Drekish the Enforcer of Ro begins deathtouching random people.
This page last modified 2008-05-30 00:59:06.