Throatripper
a rare creature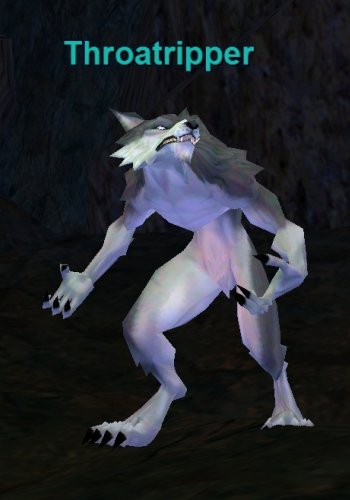 Uploaded June 19th, 2022 by
nytmare
Warrior
Spawns at location 560, 1480, 70 (in the far western part of the zone just outside the entrance to the Shadowmane cave; spawns in a group of three mobs, next to a spore growth).
Hits for a max ~1,750 (triples, quads); summons; is immune to mez and stun, but is snareable/rootable. It has no known AE effects, but is often buffed (including haste) by mobs around it.
This page last modified 2013-04-07 10:21:50.
Level
: 70
Expansion
:
NPC Added: 0000-00-00 00:00:00
NPC Last Updated: 2022-06-19 14:02:25