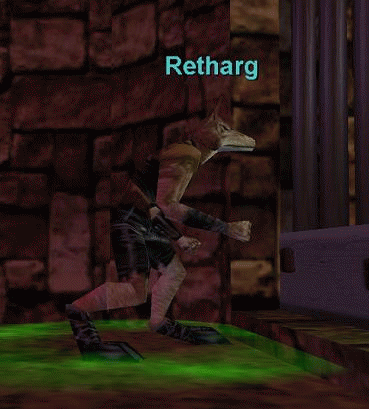 Uploaded July 24th, 2007
You say, 'Hail, Retharg'
Retharg says You must leave this place. As you can see, elementals have invaded our lair! Damn that [1]!
You say, 'Who is Farsoth?'
Retharg says Farsoth is the son of the Ishva Mal. He sought to be leader and opened a portal to the elemental planes. He made a grave mistake however and the elementals that poured through the portal were not to be under his control. We are all doomed now! Grrrr.
This page last modified 2008-01-02 15:12:12.