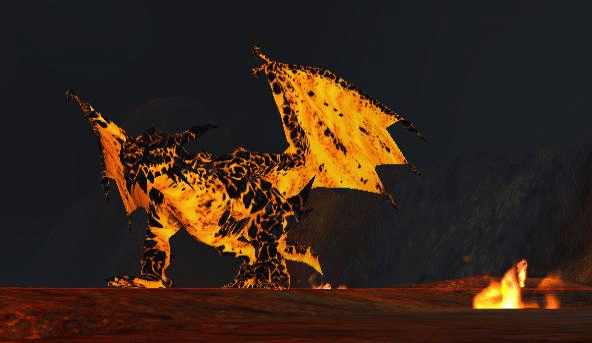 Uploaded July 24th, 2007
In the Lavastorm Mountains: If Tirranun is attacked while wandering the Lavastorm Mountains, he retreats when he reaches 75% health. He is only killable in Tirranun's Delve as Tirranun the Ancient Protector, a triggered raid instance.
In Tirranun's Delve: This is one of Tirranun's incarnations as encountered in the raid event "Fanning the Flames" (see quest entries for Norrath's Keepers and the Dark Reign).
This page last modified 2015-02-09 12:48:40.