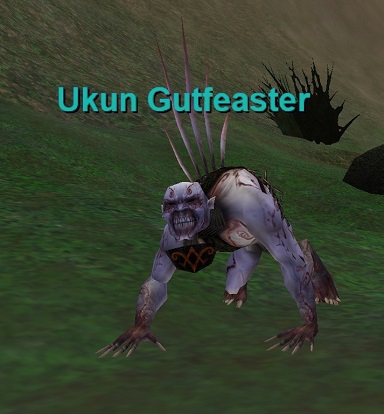 Uploaded July 18th, 2019 by
Drewinette
His spawn is next to a tree just over the rocks from the zone in at the Priests of discord as you head to nobels causeway. His PH is a plain Ukun. Respawn is every 16 minutes.
Yes he can drop several different augs like the bloodflow, boneflow, fireflow, mossflow etc. But, so can every other mob in the zone. Personally I would be overjoyed to see slugworms drop more often than those do, but alas, I looted three of those and zero slugworms.
His unique drop is the Dull Stone of Sorrow. If you want that aug you need to camp him.
The Golden Shardstone is the Hot Zone aug for lvl 50. Not sure if it will still drop after they change Hot Zones next time, but its special to this zone only for now. It can drop from any mob. I destroyed about 20 so far just by leveling my 50 Beastlord in Draniks.
This page last modified 2014-06-23 17:36:21.