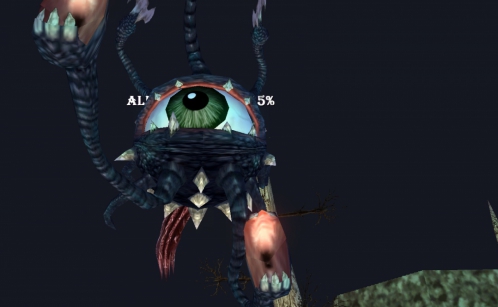 Uploaded February 11th, 2019 by
FormerlyKnownAs
Updated February 12th, 2019
Can spawn a chest with additional loot after an enchanter at the right point in the epic 1.5 loots the All-Seeing Eye.
Directions:
Enter the zone
Invis up to avoid agro
Run over to the castle moat. Remember the visible bridge over the moat is an illusion, you must use a map to take one of the two side bridges which are invisible.
Enter the main center corridor into the castle. Just before the end is a hidden door on the left with a guard and a wall picture. Enter and follow until you go down a flight of stairs and a big room is on your left. The room usually has a chest in the middle which we don't care about, and a gorilla near the nw corner
Enter the room.
Go to the north west corner by gorilla , take the hidden door in west wall.
Now take a left around the corner , and then your first right.... you're going down a long corridor.
Follow this way until you pass 1 door on your left hand side, and shortly after that there will be an invisible wall on your left hand side (where the hallway widens). Take it.
Go thru the invisible wall at end of next room.
Once you pass through the 2 invisible walls, your room has 2 gorillas (When I was there)
You will then click on the portrait of BB that is on the far wall, it will port you to another room.
This room has a lost hand or two usually (when I was there). Location is roughly 78, -6 to check if you didn't get lost
You will then click on the torch on the south wall, that will port you to yet another room, this room may have a lost hand and a clever sphinx and at this time you will click the plant that is located on the north table.
You'll be in the hedge, probably facing a hedge warrior.
My map had a good map of the hedge.
Then it looks like you go to the right all the way around the hedge where there is an invisible opening halfway down the side of the hedge.
Go in it and go left, go down to the corner and turn right and go halfway up the path. There is another opening on your right.
Enter, go left (north) and around the corner and the entrance to the the center of the maze will be on your right.
This page last modified 2017-04-25 08:41:23.