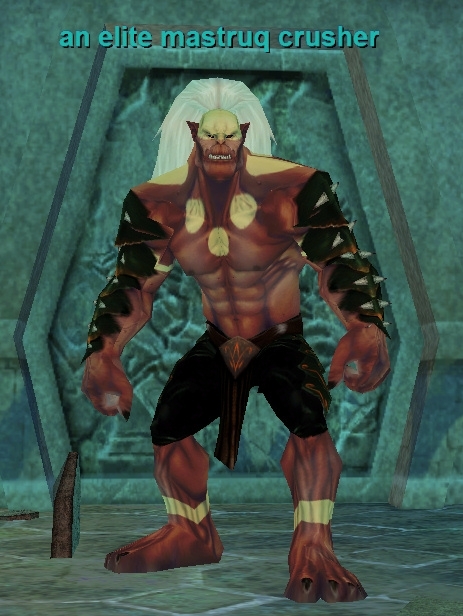 Uploaded August 26th, 2014 by
Railus
These are among the chamber guardians throughout Tacvi (see this quest entry for expedition details).
Hits up to 4.5k on non-tanks, 3.6k on tanks with full shielding; quads and flurries; outputs slightly more dps than Anguish aug mobs, AND has 3 times the hp.
Parse info:
564,000hp parsed over 3:16; 1,555 DPS on a max shielding/avoidance Shadow Knight with 6,500 AC (using a 2hander, not a shield), with a max hit of 4,050, a min of 881, and an average of 1,826.
This page last modified 2014-08-26 14:04:57.