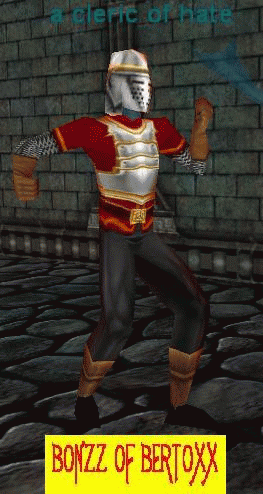 Uploaded July 24th, 2007
These clerics are found in abundance in the Plane of Hate.
As high level clerics, they have a habit of buffing anything and everything near them, as well as casting complete heal an Envious amount of times.
Suggested strategy is to start off with a pillage enchantment to remove their buffs.
Cannot Be Charmed
This page last modified 2009-05-11 21:36:31.