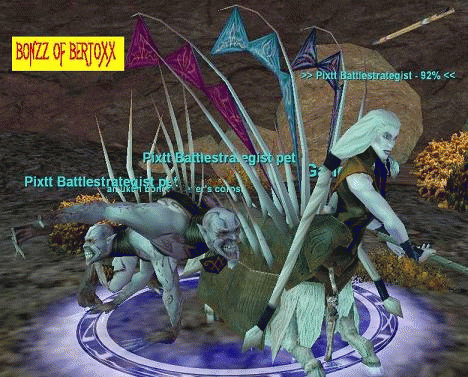 Uploaded July 24th, 2007
Spawns on the west side of the big north temple (Ikkinz 4), guarded by two golems.
Hits on average of 500-600. Max hit is around 1300 on an Anguish WAR. Low HP (around 20k), but has incredible accuracy.
Procs a two-second magic stun called "Trample" and spawns two pets that hit for 200-300 upon aggro. Luckily the pets do despawn after 30 seconds.
This page last modified 2007-11-05 07:39:22.