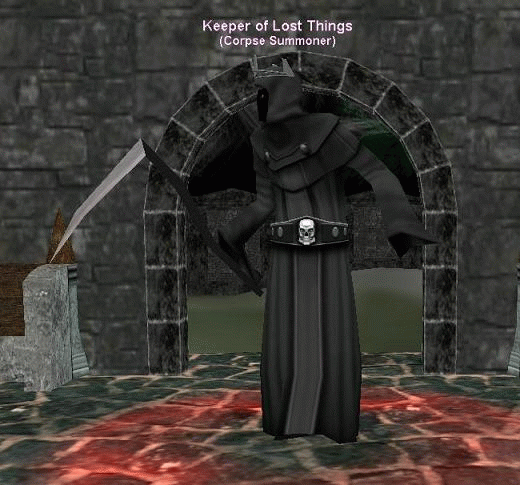 Uploaded July 24th, 2007
Out of the corner your eyes think you see a toy you lost in your youth, but as you strain to look closer it disappears.
You say, 'Hail, Keeper of Lost Things'
The spectral figure stares into your soul with cold eyes, its voice entering your mind. 'We keep all that has been lost. In times past, nothing be returned once it was mine. Time have changed. The bodies, your [bodies], that were lost to you can now be returned.'
You say, 'What bodies?'
If you have no bodies in the zone:
The voice booms angrily in your mind, 'Be gone from this place. You waste my time!'
Screenshot by: Yizelin Arch Lich Tarew Marr
This page last modified 2014-02-28 00:15:01.