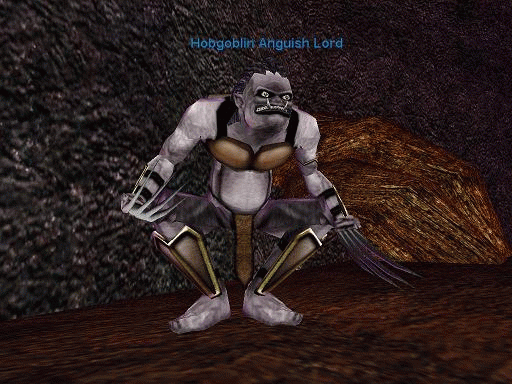 Uploaded July 24th, 2007
This mob's spawn is triggered by the death of The Fearsome Hobgoblin.
Two 65th level guards (in mephit and bat form) spawn alongside him. The three of them are rooted in place and summon. The Hobgoblin Anguish Lord hits for a max ~1,100 and is a formidable opponent -- bring some friends.
This page last modified 2011-08-25 13:12:33.