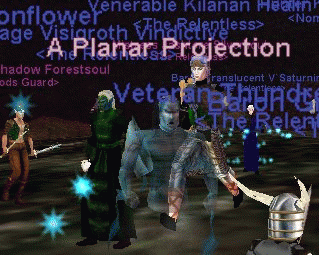 Uploaded July 24th, 2007
Spawns upon the deaths of Grummus, Aerin`Dar, Terris Thule, Vallon Zek, Tallon Zek, Saryrn, Solusek Ro, Lord Mithaniel Marr, Rallos Zek The Warlord, and A Mystical Arbitor of Earth.
Hailing it is involved in the retrieval of character flags which allow players to enter other Planes.
This page last modified 2008-01-02 15:07:54.