Neffiken, Lord of Kelek`Vor
Raid Encounter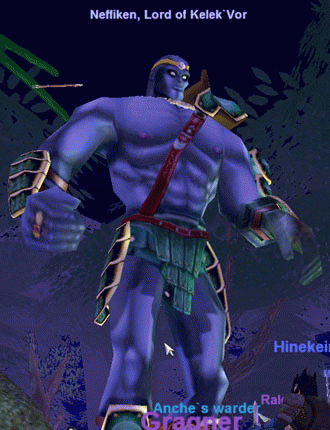 Uploaded July 24th, 2007
There are six giants outside the fort, a ways to the north, need to be killed to make Neffiken targettable.
Approximately 10 small ents spawn in the fort when he first takes damage. They are splittable.
Whomever tanks Neffiken will be subject to an unresistable mana drain.
Maximum hit: 1,400
Enrages: Yes
Doubles: Yes
Quadruples: Yes
This page last modified 2020-07-28 06:40:33.
Level
: 70
Expansion
:
NPC Added: 0000-00-00 00:00:00
NPC Last Updated: 2020-07-15 03:08:02