Tarsa Yovar
Quest NPC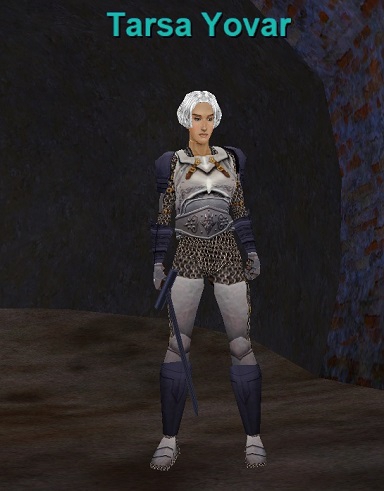 Uploaded August 16th, 2018 by
Drewinette
This mob spawns at +909, -885.
You say, 'Hail, Tarsa Yovar'
Tarsa Yovar says, 'Keep your voice down, friend. The Dismal Rage and their fool pawns the Freeport Militia have eyes and ears in every corner of the city. It is not safe for you to be among us unless you too have been placed on the Militia's most wanted list.'
This page last modified 2018-08-16 06:19:00.
Level
: 11
Expansion
:
NPC Added: 0000-00-00 00:00:00
NPC Last Updated: 2019-02-14 03:13:57