The land of Eorzea is a region in the world of Hydaelyn encompassing the continent of Aldenard and its surrounding islands. As depicted in the first official trailer for Final Fantasy XIV, Eorzea is where players will start out in Haiderin.
The region of Eorzea is covered with mountains, water and lush forests, according to images displayed in the trailer. A complete daily cycle -- including a day and night -- passes in one earth hour. The region contains many types of weather, sometimes benign and other times harsh. Eorzea is not said to be a hospitable place.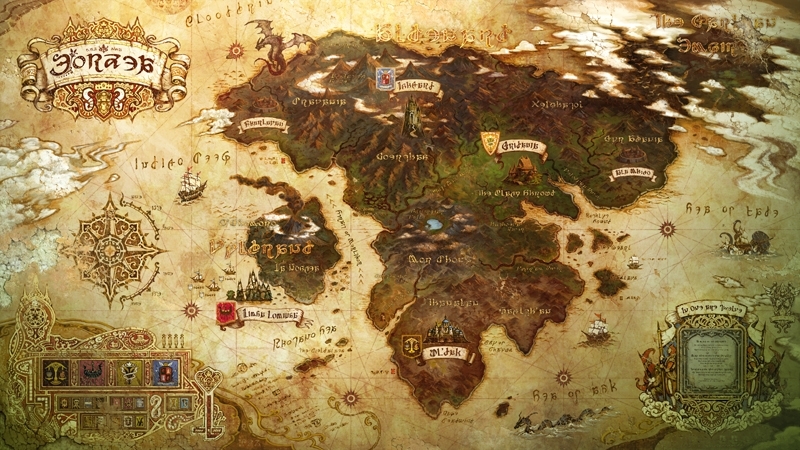 Despite the breathtaking landscape of Eorzea, the land is said to have several science fiction elements intertwined with fantasy and natural features.[1][2]
This page last modified 2010-10-13 21:33:31.