Avatars are appearing all over Norrath and they are giving you quests. Below are avatars currently found, along with what the quest details.
Quest rewards are: Plat (various amounts), fireworks, a Potion of Adventure II, Player Flags, and a potion (your choice of potion).
Avatar of Bertoxxulous is located in Blightfire Moors at location 726.85, 64.61, 40.13.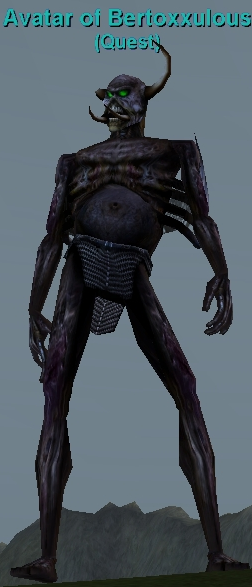 Avatar of Roderick, High Priest of Brell is located in Butcherblock Mountains at location: 2832.94, -2626.21, -0.28. He gives you a quest named "Crafting a Party - Brell Serilis' Favor". For this quest, you must craft the following items:
1) Silver Fork,
2) Silk Napkin,
3) Plain Dining Plate,
4) Kiola Nut Brew,
5) Celebratory Seafood Medley,
6) Metal Camp Chair,
7) Woven Basket,
8) Party Basket.

As a reward, you are offered the same reward as Bertoxxulous, but only offered 382 Part and 5 Gold (everything else is the same.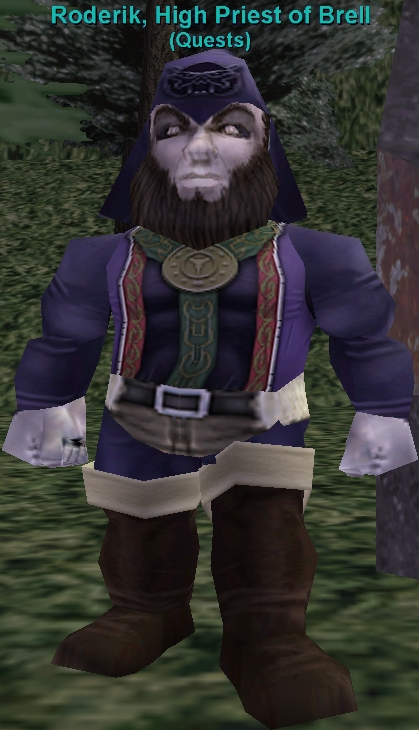 Located in South Ro, at location 4189.43, -2221.14, 24.07. She gives you a quest to deliver books to various places. Reward is same as others, except gives 255 Plat.

This page last modified 2009-03-16 07:38:33.