Site Updates
Merry Christmas, Happy Holidays, Happy Hanukkah or whatever you call the next few days. We here at Allakhazam wish you well and hope you travel safe!
Courtesy of Vinney, one of our housing contributors.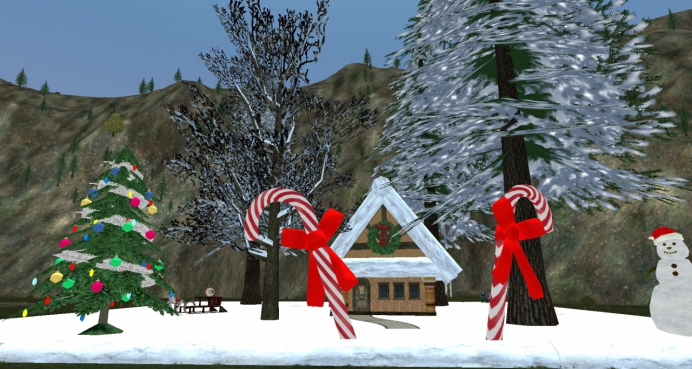 ---
In this update, more new items coming in from Ring of Scale have been tagged. Also some more RoS item updates were done.
Mainly RoS collection quests were updated with the new collection items.
I'll be out of town the next couple of days visiting family so probably won't be a update until afterwards.
Click Read More to see all the updates.
New Items: Spider's Bite XIX ; Destroyed Boots ; Wyvern Scale ; Onyx Drake Scale ; Frost Wurm Scale ; Flame Wurm Scale ; Emerald Drake Scale ; Cinder Drake Scale ; Chromatic Drake Scale ; Azure Drake Scale ; Forge Iron ; Glowing Blue Stone Fragment ; Ancient Brightmoth ; Ancient Corpse Moth ; Ancient Tomb Scarab ; Filled Vial of Muck ; Crystalized Goo ; Quivering Scion

Updated Items: Seismo Scepter ; Seal of Charasis Fragment ; Glowing Marked Symbol of the Ring of Scale ; Greater Marked Symbol of the Ring of Scale ; Median Marked Symbol of the Ring of Scale ; Lesser Marked Symbol of the Ring of Scale ; Minor Marked Symbol of the Ring of Scale ; Flawless Conflagrant Diamond ; Veteran's Ferule ; Tailbone Bauble ; Sarnak Stilton ; Muzzle of the Combatant ; Lifestealer's Cudgel ; Scaleborn Pants Facet ; Scaleborn Shoes Facet ; Prickly Pear ; Shield of Spines ; Mask of Suffering ; Dreadspine ; Scaleborn Cap Facet ; Scaleborn Bracer Facet ; Drape of the High Arcron ; High Vizier's Cape ; Signet of the for Forge Lord ; Dekloaz's Dirk ; Rod of Ri`zyr ; Sacred Scorpiki Scroll ; Massive Scorpiki Tail ; Cliff Stone ; Viridian Scales ; Ashbreather's Veil ; Chardok City Sigil

Updated Quests: On Nobody's Side ; Contacting the Leadership ; What Makes a Scorpiki? ; Ancient Insects (Sathir's Tomb) ; Arcron Artifacts (Gorowyn) ; Fereth Authority (Gorowyn) ; Dragonkin Scales (Veeshan's Peak) ; Dragonhunter's Folly (Veeshan's Peak)