Call of the Forsaken confirmed as EverQuest's 20th expansion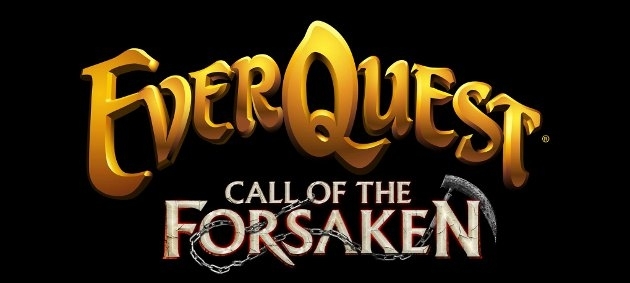 Call of the Forsaken, scheduled for a September release, will be EverQuest's 20th expansion. SOE's prolific team promises new AAs--for players and now mercenaries--new zones and much more.
Here are some details from SOE Live (full video at http://www.twitch.tv/soe) and Elidroth (as posted on the EQ Forums):
The expansion is scheduled for a September release, with Beta starting on August 14.
Expansion content will be released in a staggered format.

The initial release will be in September, with further content releases (possibly) later this year and (definitely) in 2014.

There is no level increase, but there are new spells and AAs.
Mercenaries will be able to gain AAs.
Four new zones will be introduced at the expansion's launch, with more zones added in future content releases.

West Karana will be the hub zone.

It will be handled as the Feerrott was for the House of Thule expansion (an alternate version of the zone rather than a revamp of the original).

Neriak 4th Gate and the Dead Hills are among the other zones expected.

Two additional shared bank slots will be added.
"Heroic Adventures" in instanced zones will scale according to your group's level.
Changes to Leader AAs are expected, but may not make the expansion's initial launch.

Leader AA changes "may" be integrated into the UI without requiring purchase of the expansion.