Storm Legion open beta weekend begins November 2nd
Been drooling over the screenshots and videos heralding Rift: Storm Legion?
Well soon everyone can jump in and try the game for themselves.
Trion Worlds announced today that Rift's first expansion, Storm Legion, will have an open beta event running from November 2, 10 am Pacific to November 7, 8am Pacific.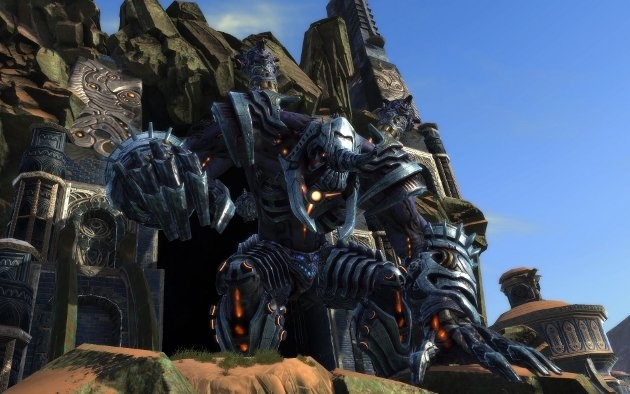 With the expansion launching November 13 and tripling the size of the already large world of Telara, all players can get a taste of the increased level cap, the superb Dimensions player housing feature, new player souls and brand new dungeon and raid content.
There is a vast amount of new adventures to undertake with the imminent release of Storm Legion and thanks to the players in the first two beta weekends, the game is ready for all to try out. As Scott Hartsman, Executive Producer on Rift and Trion CCO said:
"The first two closed beta stress tests were big successes, and we appreciate all the valuable feedback that we've used to improve and polish STORM LEGION. After months of hard work, we're ready to show this incredible game to the world, and we encourage RIFT fans old and new to log in and try it out before the official launch on November 13th."
To join the throng of fans playing from November 2, just create an account and download the beta client at www.stormlegion.com/beta
UPDATE: Article updated as the Open Beta will now run an extra day, from November 2 - 7. You lucky people!