The first major update for Guild Wars 2 brings more than just festive decorations.
Double, double toil and trouble; fire burn and guardian bubble.
It's no surprise that Halloween festivities are coming to Guild Wars 2, but many might be surprised to see that Shadow of the Mad King heralds much more than just costumes and decorations.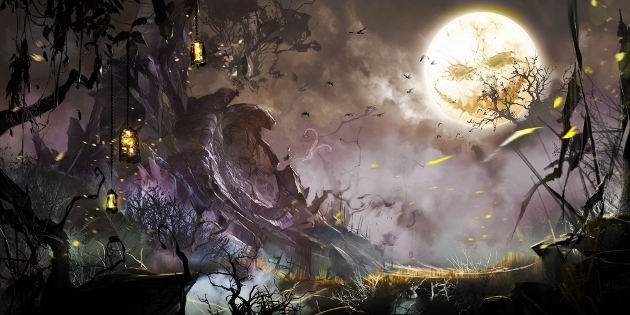 ArenaNet has just announced that the first major update for GW2 will launch October 22 and will include lots of spooky fun but also the new sPvP paid Tournaments and new events, jumping puzzles, mini-dungeons, bosses and achievements.
It's good to see new content being introduced to the highly successful MMO so soon after launch; which indicates that ArenaNet is keeping its promise of rolling out regular changes to Tyria.
Will you be jumping into the new tournaments? Or will you be looking for one of the Halloween themed costumes?
Let us know below!
Scott "Jarimor" Hawkes, Editor in Chief